Mr. Feinland, criminal defense attorney, graduated from Harvard Law School in 1990 and has been practicing law throughout the San Francisco Bay Area ever since. He is dedicated to vigorous defense -- the right of all accused individuals.
Mr. Feinland is generally available for initial consultations, without obligation.
If you are under investigation, have been arrested, or are being prosecuted in a criminal matter, you should know your rights. Choose a subject area on the right, and find out more about your case.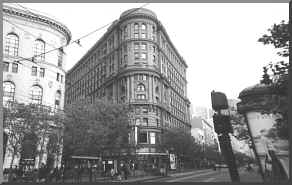 Our offices are located in the historic Flood Building in downtown San Francisco, and in Santa Rosa.
Representing the rights of individuals throughout the Bay Area

Investigation by Law Enforcement

General Information about Criminal Charges

Domestic Violence and Child Endangerment

Resisting Arrest / Free Speech

State and Federal Motions, Trials and Appeals